You may remember Willy who had Fox Mange and his owners dumped him.
We were looking for an urgent foster home for him so he could have lotion rubbed into his sore skin daily.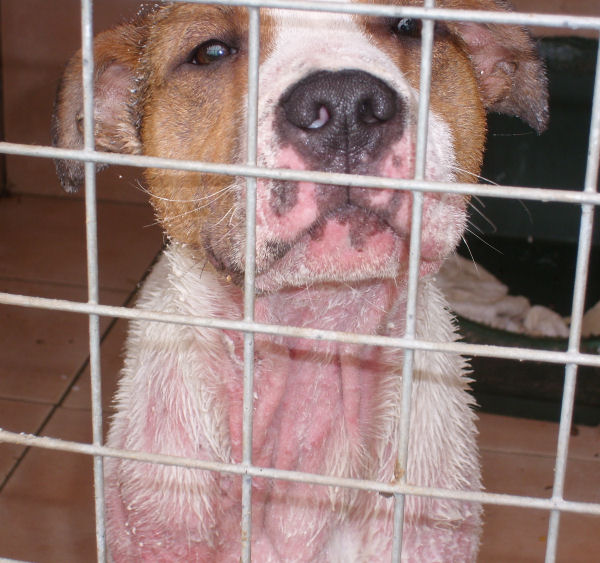 I removed the appeal from the website because Willy is now looking far better. I have been sent a new photo of him.
Willy is now in his foster home but
http://www.dogwatchuk.com/
are still looking for a forever home for him.
Here is the recent photo.