Stan is a 16mth castrated dog, who has lived with a cat and young children.
He is anxious of large dogs that rush up to him and will growl.
He has had one to one sessions with a COAPE qualified trainer at the rescues expense, and is making good progress, including walking with a small, calm dog.
The new owner was not willing to keep it up, so sadly he is back in kennels and now even more stressed, as he was very attached to this person and is now spending a lot of his time sucking on his bed/blanket. He desperately needs a new home with a sensible, active person, ideally with terrier experience!
If you are interested in Stan then please contact Lynn on the below address or phone number:
lcdenyer@hotmail.co.ukTel: 02392 470830.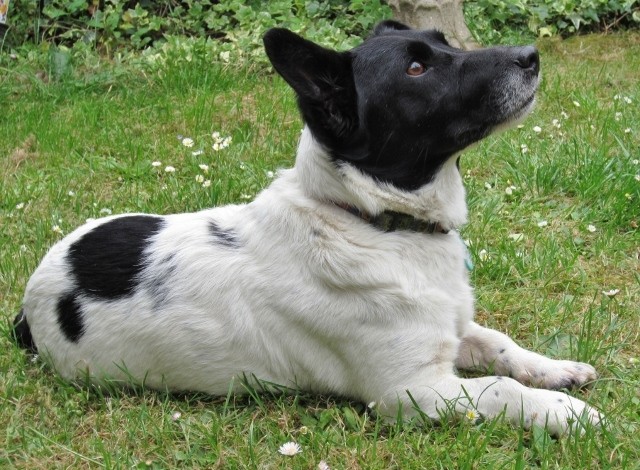 _________________
Visit the Shelter Helper website:
http://www.shelter-helper.co.uk/
and
follow on twitter:
https://twitter.com/#!/Shelter_Helper